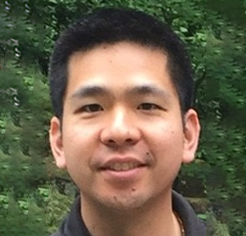 Irwin joined the Protein Sciences group at Amgen in 2011 after postdoctoral training in the Harvard lab of David R. Liu. Since 2012 he has been a member of the Selection and Modality Engineering group, whose mission is to develop platforms to address increasingly sophisticated therapeutic strategies. Irwin leads a team of scientists who use display library technologies and next-generation sequencing to engineer diverse modalities to advance pipeline and technology development projects. Irwin is co-author on two publications and co-inventor on eight patent applications. His current research interests include the development of new tools for protein and multi-specific antibody engineering.
Featured Publications
Jorgolli M, Nevill T, Winters A, Chen I, Chong S, Lin FF, Mock M, Chen C, Le K, Tan C, Jess P, Xu H, Hamburger A, Stevens J, Munro T, Wu M, Tagari P, Miranda LP. "Nanoscale integration of single cell biologics discovery processes using optofluidic manipulation and monitoring." Biotechnol Bioeng. 2019 Sep;116(9):2393-2411.
https://doi.org/10.1002/bit.27024
Luna VM, Vazir M, Vaish A, Chong S, Chen I, Yamane HK. "Generation of membrane proteins in polymer-based lipoparticles as flow cytometry antigens."  European Polymer Journal 2018 Dec; 109:483-88.  
https://doi.org/10.1016/j.eurpolymj.2018.10.017
Chen I, Dorr BM, Liu DR. "A general strategy for the evolution of bond-forming enzymes using yeast display." Proc Natl Acad Sci U S A. 2011 Jul 12;108(28):11399-404.
https://doi.org/10.1073/pnas.1101046108
Karanicolas J*, Corn JE*, Chen I*, Joachimiak LA*, Dym O, Peck SH, Albeck S, Unger T, Hu W, Liu G, Delbecq S, Montelione GT, Spiegel CP, Liu DR, Baker D.  "A de novo protein binding pair by computational design and directed evolution." Mol Cell. 2011 Apr 22;42(2):250-60.  *co-first authors.
https://doi.org/10.1016/j.molcel.2011.03.010
Chen I, Howarth M, Lin W, Ting AY. "Site-specific labeling of cell surface proteins with biophysical probes using biotin ligase." Nat Methods. 2005 Feb;2(2):99-104. 
https://doi.org/10.1038/nmeth735.
Education
Postdoctoral Fellowship, Harvard / Howard Hughes Medical Institute (NIH Ruth L. Kirschstein NRSA)
Ph.D., Biological Chemistry, MIT (NSF graduate research fellow)
M.S., Organic Chemistry, Stanford University
A.B., Chemistry, Harvard University