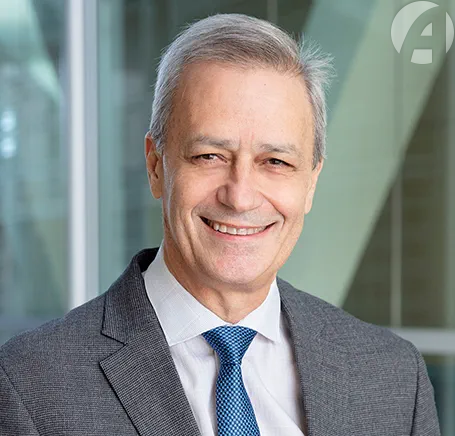 Darryl Sleep, M.D., is senior vice president, Global Medical.
Dr. Sleep, who joined Amgen in 2018, has more than 30 years' experience across multiple therapeutic areas. Before joining Amgen, he was SVP, Head of U.S. Medical Office and U.S. Medical Affairs at Takeda Pharmaceuticals. During his eight years at Takeda, Sleep held several senior leadership positions in R&D from translational early clinical development to global clinical science and therapeutic area leadership, driving strategic development of Takeda's pipeline and supporting transformation within the R&D organization.
Prior to Takeda, he held several clinical and medical leadership positions in Global Pharmaceutical R&D at Abbott Pharmaceuticals from 2000 to 2010.
Sleep received his bachelor of medicine and bachelor of surgery (MBBCh) degree from the University of the Witwatersrand Medicine School, South Africa, in 1983. Sleep specialized in urology, completing his urology training at the University of Witwatersrand, receiving the Fellowship of the College of Surgeons (FCS) from The Colleges of Medicine, South Africa. He served as Head of Urology at the Johannesburg Academic Hospital before being appointed as Professor of Urology at the University of Pretoria and Academic Head of the Department of Urology at Kalafong Academic Hospital, in Pretoria, South Africa.