For more than 40 years, Amgen's commitment to science and innovation has helped patients live longer, healthier lives. We support initiatives to advance health equity so that more people can experience the benefits of science, including through improved access to life-saving medicines and care. We use a portfolio of approaches to address challenges to access to medicines, including working with governments, patient groups, civil society, and other partners.
Program Elements within the Healthy People Pillar
Access to Medicines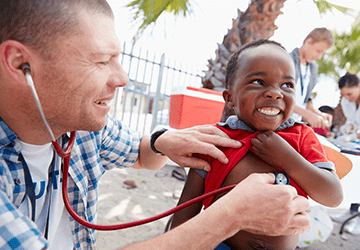 Providing access to our medicines is an extension of Amgen's mission to serve patients. Through our access to medicines program, we work with partners to expand access to our medicines and support efforts that strengthen healthcare systems to better serve patients in need worldwide.
Health Equity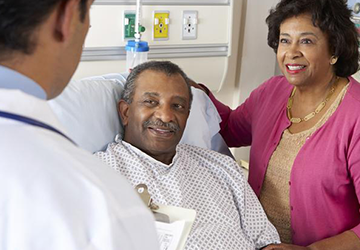 Amgen is working to advance policies and practices in support of achieving health equity so that more people have an opportunity to maximize health outcomes. This includes efforts to improve representation in clinical trials and provide comprehensive health education to underserved patients, as well as advocating for policies and programs that support accessible and inclusive healthcare and working with partners to give rise to underrepresented voices.