Amgen recently announced plans to expand its U.S.-based manufacturing footprint by building a new, final product advanced assembly and packaging plant near Columbus, the capital city of Ohio. The new greenfield facility will assemble and package vials and syringes to support the growing demand for Amgen's medicines. The site is expected to be operational by 2024.
Amgen has been at the forefront of innovation in biologic medicines for more than 40 years, serving patients with serious illnesses across the therapeutic areas of oncology, inflammation, cardiovascular disease, bone health, neuroscience and nephrology. Amgen has also built a long-standing reputation for serving "every patient, every time" thanks to the strength and reliability of its global biopharmaceutical manufacturing network.
"We are proud of our track record of providing a reliable supply of high-quality medicines for patients around the world," says Esteban Santos, executive vice president of Operations at Amgen. "We are pleased to build this final product assembly and packaging plant in the Columbus region which will support the anticipated growth in demand for Amgen medicines, create hundreds of new jobs and feature advanced digital automation."
Joining a rapidly growing technology and life-sciences hub
Amgen is the latest in a series of biopharmaceutical companies that have announced plans to locate facilities in northeastern part of the Columbus metro area, a dynamic and rapidly growing region that has attracted attention from both the technology and life sciences sectors.
"We look forward to building strong connections with the Columbus region community," says Arleen Paulino, senior vice president of Manufacturing at Amgen. "The vibrant business environment, access to a growing talent pool, favorable operating costs and central location from a logistics perspective were all important reasons behind our decision to locate here."
Bringing up to 400 full-time jobs to the region
Plant construction is slated to begin in the fall of 2021, with $365 million of investment planned for the site. At full capacity, Amgen plans to have hired up to 400 full-time staff, including technicians and engineers, along with quality assurance, quality control, administrative and management positions.
Sandra Rodríguez-Toledo will lead the new facility as vice president of Site Operations, and she will be actively involved in the design of the new site, preparing for operations and building the new team. "I am honored to lead this new smart facility and build the best team to ensure that it is up and running in 2024 to supply medicines for our patients," Rodríguez-Toledo says.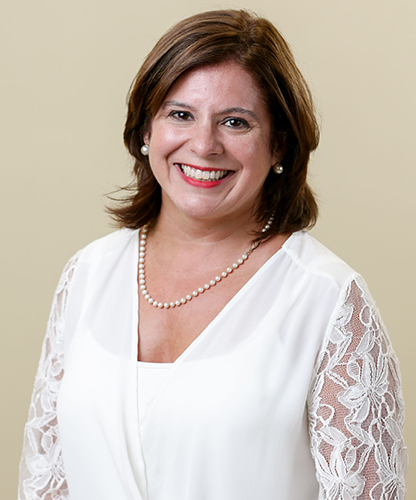 "ESG" guiding Amgen's expansion plans
Environmental, Social and Governance (ESG) efforts are deeply rooted in Amgen's business, including a strong focus on Diversity, Inclusion and Belonging, both in hiring and in maintaining an inclusive culture for its staff around the world.
In December 2020, Amgen announced its role as a founding member OneTen, a coalition of many of the world's largest, best-known companies that aims collectively to hire one million Black Americans into well-paying jobs over the next ten years, with a specific focus on those without a four-year college degree. Amgen's new facility will play an important role in achieving Amgen's OneTen commitment.
Environmental sustainability will also be a priority, as the new facility will aspire to be LEED-certified and designed to maximize energy efficiency and waste reduction, advancing Amgen's plan to make its operations carbon neutral by 2027.
For more information, see the joint announcement from One Columbus, JobsOhio and the City of New Albany.