Cheryl Meisner remembers when she first started working at Amgen in 1986, a few years before the company would launch its first major drug. It was nothing like the substantial facilities that exist in Southern California today.
"We had four buildings and the one I came to work in was called Building 4 ½ because the leadership didn't want to hear about planning for a new building because, at the time, we didn't have the funds," Meisner said. "Now it's the PS-2 parking structure."
Meisner laughed at the memory. Of course, a lot can change over the course of 35 years: A company. A career. A life.
On Oct. 25, Meisner will say goodbye to Amgen as its third-longest tenured employee. She was hired back when Amgen had just a few hundred employees based in Thousand Oaks and its share price was trading well under $1.
In her tenure, she held roles ranging from quality assurance, facilities operations and incident management planning. And she will begin a new chapter of her life – part of which will include visiting her two grown sons in Florida and Texas.
"I haven't set any dates, but I know it won't have to be during the July shutdown now," she said,referencing one of the company's celebrated vacation times for U.S. employees.
For more than three decades with the company, Meisner has been busy. And in the last 18 months at Amgen amid a global pandemic, she's been really busy.
From H1N1 to COVID-19
When the H1N1 flu hit the United States more than a decade ago, Meisner made some critical decisions that would help Amgen be better prepared for a global pandemic that struck in 2020.
My Lan Tran, who works as senior manager in Environment, Health and Safety, has spent the pandemic working closely with Meisner on the Incident Management Team. She said Meisner always saw things through the long view and that helped Amgen be better prepared.
"When everyone was worrying about that flu, I remember working with her to set up care kits and to make sure we had enough masks and hand sanitizer," Tran said. "She felt strongly about needing to be prepared and on heightened alert because it could happen again."
And it did – on such a larger scale.
COVID-19 has touched every nation, killing more than 4.2 million to date since the World Health Organization declared it a global pandemic in March 2020. It has also reshaped the way businesses operate, including Amgen, by making much of the workforce virtual first, with stringent safety measures put in place to return to work and requiring vaccinations in the U.S. and Puerto Rico to minimize risk.
Meisner said working on the incident management team during the pandemic was difficult but rewarding. It gave her a chance to help and protect what she cared about most at Amgen: The people.
Her boss, Narayan Balachandran, said the company will miss her a lot as well.
Balachandran, executive director of engineering at Amgen, said she brought vast, institutional knowledge to the company.
He said her work during the pandemic stood out because she always had a firm handle on risk management and knew how to bring the right people together to tackle the crisis effectively. He said she always brought good information from good sources that helped leadership make good decisions.
And, he said, she always remembered why she was doing what she did.
"She wanted to make sure the scientists could keep doing the science," he said. "No matter the situation, she put Amgen first and she showed that by always being willing to help others – even if it was not in her area. She was a great collaborator and her attitude was always 'Let's get this done so we can deliver to the patients.'"
Early Days, All-in
When she answered the ad in the Thousand Oaks News Chronicle in 1986, she was straight out of college and working summers at Rockwell, the aerospace giant. She met the man who would become her husband while attending Cal Lutheran University. She has a degree in biology and eventually earned her MBA while working at Amgen.
Meisner said Amgen, still a start-up of sorts – looked like a promising and exciting company to hook up with in the mid-1980s. She said biotech seemed innovative and it appealed to her interest in biology, something that began to blossom while attending Thousand Oaks High School.
Things took off in 1989 when Amgen got its first drug approval. The new medicine put Amgen on the map and she remembered how, as a part of the quality assurance team, getting the proper Food and Drug Administration labels and boxing them up felt both exhilarating and overwhelming.
She said the whole company pitched in to help package the medicines, sometimes staying up all night to take the vials, package them and get them delivered. There was a single line of people folding boxes and putting vials in by hand within a small warehouse.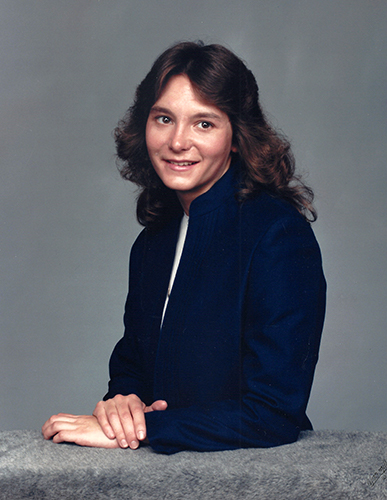 When the FDA labels came and the drugs were shipped out, she felt like they could finally celebrate.
Leslie Chin, who worked with Meisner and has been with Amgen about a year longer than Meisner, said she remembered how the two of them worked together as the company grew into itself. There were early years when Amgen would receive raw materials and the delivery company would just drop them off on pallets in the parking lot. There was no staff to unpack them so Chin and Meisner usually unboxed everything themselves.
"We also didn't have computers back then and Cheryl had to create labels that we put on every container of material and we would get 1,000 of them," Chin said. "Because there were no computers – and therefore no printers – Cheryl used to write them by hand: the batch number, the person who created them, the date. Fortunately, she had very neat handwriting – even after doing it a thousand times."
Chin, who is now a senior specialist in Quality Assurance, said Meisner has left an indelible legacy on Amgen and, even though she is leaving, she also leaves behind a history that helped make Amgen what it is today.
Beyond Amgen
Meisner can reflect on what she's most proud of during her time at Amgen, including one key contribution during Hurricane Maria where the Puerto Rico manufacturing site was hit by the Category 5 storm in 2017.
She managed to secure a guaranteed fuel contract, which included a foreign fuel service, that helped keep manufacturing running despite the widespread damage caused by the hurricane and ensured patients could get their medicines without interruption.
There have been many other successes, too.
Meisner helped the Incident Management team draft an emergency response to a potentially devastating earthquake that could hit California. She has helped the California sites navigate severe wildfires in recent years and, of course, has been coordinating with sites all over the world to be prepared for all manner of disasters.
In her career, she has worked on several product teams for drugs that went to market and took on key roles in quality in the role of Global Testing Process.
"She has basically seen Amgen from the very early stages to the present. She's seen so many things," said Scott Sharts, director of facilities at Thousand Oaks. "She's always so prepared and pragmatic, but she's also an emotive and caring person and has always been that way. She's one of the reasons why I love going back to work and doing what I do – people who make a difference like Cheryl."
Meisner will leave this month and turn in ID Badge No. 328. It's the third lowest badge number in the company and only one of only a handful of remaining employees that has one that's fewer than four digits.
She said she recently purchased an electric bicycle with the help of an employee rewards program and has already taken to riding it around the neighborhood. She wants to visit Portugal for the first time. She still dreams of taking a safari trip at some point in the future.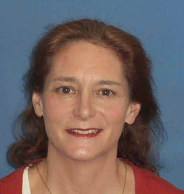 But she said she will miss the people she met and worked with along the way at Amgen.
"I love working at Amgen and I put my heart and soul into it," Meisner said. "Now it's time to enter a new phase of life and experience different things."