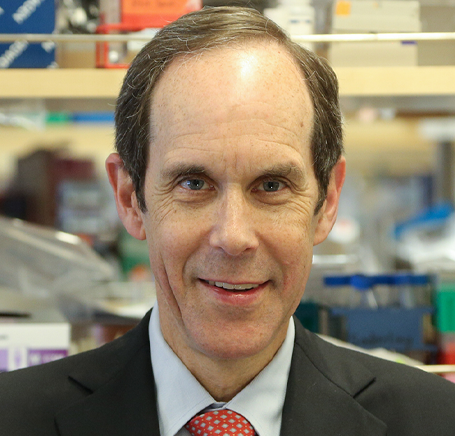 Brian J. Druker joined Oregon Health & Science University, or OHSU, in 1993 and is currently a physician-scientist and professor of medicine. Dr. Druker has served as the director of the OHSU Knight Cancer Institute since 2007, associate dean for oncology of the OHSU School of Medicine since 2010, and the JELD-WEN chair of leukemia research at OHSU since 2001. He was an investigator with the Howard Hughes Medical Institute, a nonprofit medical research organization, from 2002 to 2019.
Dr. Druker has been a director of Vincerx Pharma, Inc., a biopharmaceutical company, since December 2020, and serves on its Nominating and Corporate Governance Committee. Dr. Druker has been a member of the scientific advisory board of Aptose Biosciences Inc., a biotechnology company, since 2013.
Dr. Druker served on the scientific advisory board from 2016 to 2019 and, since 2021, has been a consultant to GRAIL, Inc., a biotechnology company, that was acquired by Illumina, Inc. in 2021. In 2011, he founded Blueprint Medicines Corporation, a biopharmaceutical company, and remains as a scientific advisor to this company. In 2006, he founded MolecularMD, a privately-held molecular diagnostics company that was acquired by ICON plc in 2019.
Dr. Druker has received numerous awards, including the Lasker-DeBakey Clinical Research Award in 2009, the Japan Prize in Healthcare and Medical Technology in 2012, the Albany Medical Center Prize in 2013, and the Sjöberg Prize in 2019, for influential work in the development of STI571 (Gleevec®) for the treatment of chronic myeloid leukemia. He was elected to the National Academy of Sciences in 2012 as well as the National Academy of Medicine in 2007. Dr. Druker received both an undergraduate degree and his medical doctorate from the University of California, San Diego.