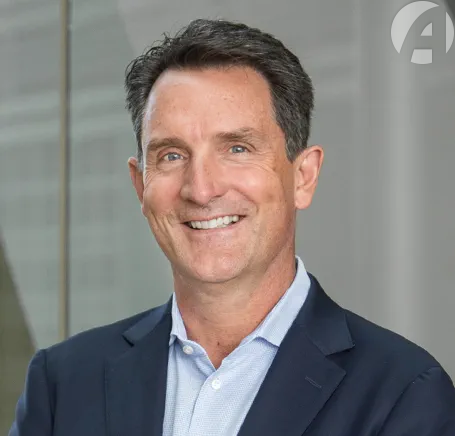 Ian Thompson is senior vice president and general manager of Business Operations in the U.S. for Amgen. He is also a member of the CEO Operating Team and Global Commercial Operations Leadership Team. Thompson is a Board Member of the Amgen Foundation, BIO and the Health Care Leadership Council.
From 2018 to 2020, Thompson served as senior vice president and general manager for the Intercontinental Region, overseeing operations in 34 countries, which included Canada, Latin America, Türkiye, the Middle East and Africa.
Prior to 2018, Thompson was the regional vice president and general manager of mid-sized markets in Europe for Amgen. In this role he led 18 countries and geographic areas, including the Nordics, Baltics, Belux, Netherlands, Switzerland, Austria, Greece and Poland. He also held the role of vice president of Marketing and Innovation in Europe.
Thompson joined Amgen in 2008 as the managing director of Australia and New Zealand and in that time also served on the Board of Medicines Australia.
From 1994 to 2008, Thompson held a range of country, region and global roles in sales and marketing for Eli Lilly & Company.
Thompson completed a BA (Hons) at Leeds, England and then completed his MBA at Macquarie University in Sydney, Australia.