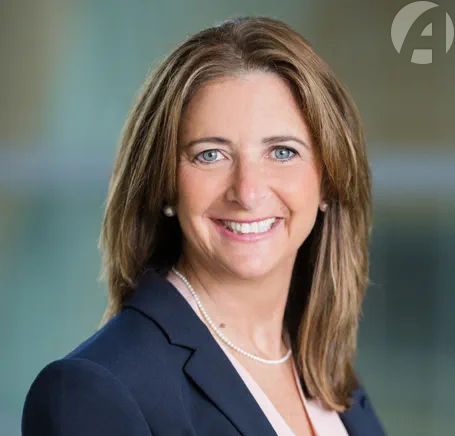 Nancy Grygiel is senior vice president, Worldwide Compliance and Business Ethics and chief compliance officer. Grygiel oversees a global team responsible for designing, implementing and maintaining various programs designed to promote a culture of business ethics; ensuring compliance with healthcare, privacy, anti-corruption and trade laws; and ongoing proper assessment and mitigation of compliance-based risks across the enterprise.
Grygiel also manages proactive and reactive teams that monitor, investigate and ensure appropriate remediation of compliance matters worldwide.
Grygiel has over 25 years of diverse international experience in legal, compliance, transnational business transactions and global integration; and a proven track record of accomplishments in setting compliance programs for multinational companies in the life science industry.
Prior to joining Amgen, Grygiel served as vice president of compliance, corporate and international at Allergan. In that role, she was responsible for the implementation and execution of the corporate compliance program's global strategy. In addition, Grygiel led cross-functional M&A compliance-related efforts and served as an advisor to the corporate audit function on global anti-corruption matters.
Prior to Allergan, Grygiel held positions of increasing responsibility at Mylan Pharmaceuticals, where she developed and established the company's export controls and international compliance program, as a result of the company's rapid global expansion.
Earlier in her career, Grygiel worked in the legal field with a focus on international law; transnational business transactions, export-control laws, as well as in-house legal roles within the telecommunications industry in her home country, Argentina.
Grygiel serves as a board member for the Amgen Foundation. She has a law degree (JD) from Buenos Aires University and a Master of Laws degree (LL.M) from Georgetown University Law Center.