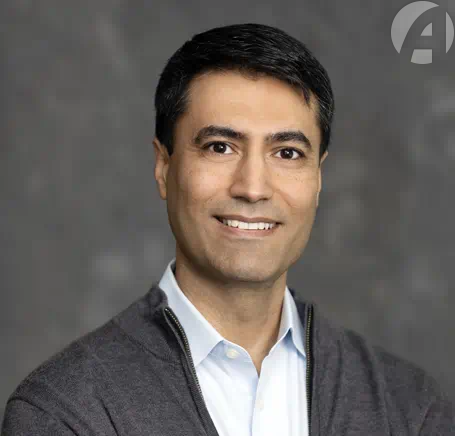 Narimon Honarpour, M.D., Ph.D., is senior vice president, Global Development.
Before coming to Amgen, Narimon was at UCLA, where he completed his residency in Internal Medicine, fellowship in Cardiology and served on the clinical faculty. During his medical training at UCLA, he also completed a postdoctoral fellowship at Caltech as visiting faculty. Prior to that, he earned his MD and PhD from the University of Texas Southwestern Medical Center in Dallas and his Bachelor of Science degree in Chemical Engineering from the University of Texas, Austin.
Honarpour joined Amgen in 2011 to support the Repatha program. After market approval and completion of the Repatha Outcomes Study, FOURIER, he went on to hold leadership roles supporting the Cardiovascular and Metabolic Therapeutic Area. In 2019, he became head of Translational Medicine, where he held responsibilities for Early Development, the Clinical Biomarker and Diagnostic organization, Clinical Pharmacology Modeling and Simulation and Clinical Immunology. In his most recent prior role, Honarpour served as vice president of Global Development for the General Medicine Therapeutic Area Head, and JAPAC Development Head.