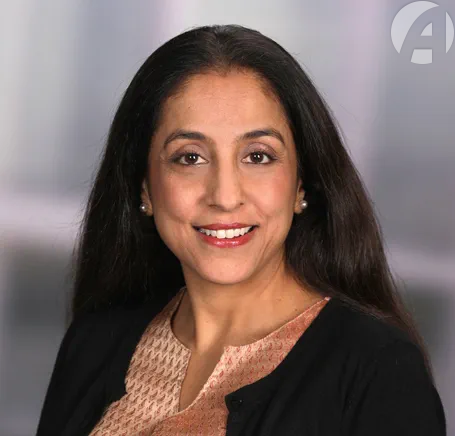 Rachna Khosla joined Amgen in 2013 and was named Senior Vice President, Business Development in September 2021. She is responsible for all business development activities across Amgen, including mergers and acquisitions and licensing/collaborations, search and evaluation, alliance management, and Amgen Ventures. Prior to this role, Khosla served as Vice President, Business Development, responsible for mergers and acquisitions, licensing, and corporate development activities, and prior to this served as Executive Director, Corporate Development. Khosla joined Amgen in 2013 as Corporate Development Director.
Prior to Amgen, Khosla was Director at Lazard Ltd. responsible for healthcare mergers and acquisitions. Before joining Lazard, Khosla had various roles at Credit Suisse Healthcare M&A, Sanofi Aventis, Aventis Capital, J.P. Morgan Chase & Co. and Salomon Brothers, Inc.
Khosla holds a BA degree from Barnard College, Columbia University and an MBA from Columbia Business School.