The stress had become so unbearable, she could see it in the plaque psoriasis spots splitting open and bleeding all over her body. The itching was, at times, enough to make her want to claw at her skin for even just a few moments of relief.
It was Spring of 2015 and Lee Paris was dealing with almost more than she could bear.
Her mother, Vivian Lindsey, was laying in the bed at their home with a terrible case of shingles. "Worst case he'd ever seen," Paris recalled the doctor saying after examining her mom. By March, Paris was taking care of her at home as a hospice patient.
Then there was her son, who was struggling with personal issues. He had respiratory issues and a bad case of psoriasis as well. The worry and stress Lee had resided deep inside her – unseen to most everyone who knew her.
But she couldn't hide the worry. The angry red patches on her arms and legs were like evidence. Painful evidence, too. She said sometimes it hurt too much to put clothes over it to cover them. Taking a shower, she said "was like bathing in fire."
By the time her mother died, Paris was frantic for relief. The dermatologist she saw suggested a treatment that might offer a respite. Paris was ready to try anything. But between her husband and her, the co-pay was out of their reach.
She was then told to try and apply for coverage through the Amgen Safety Net Foundation. Paris did and she was approved.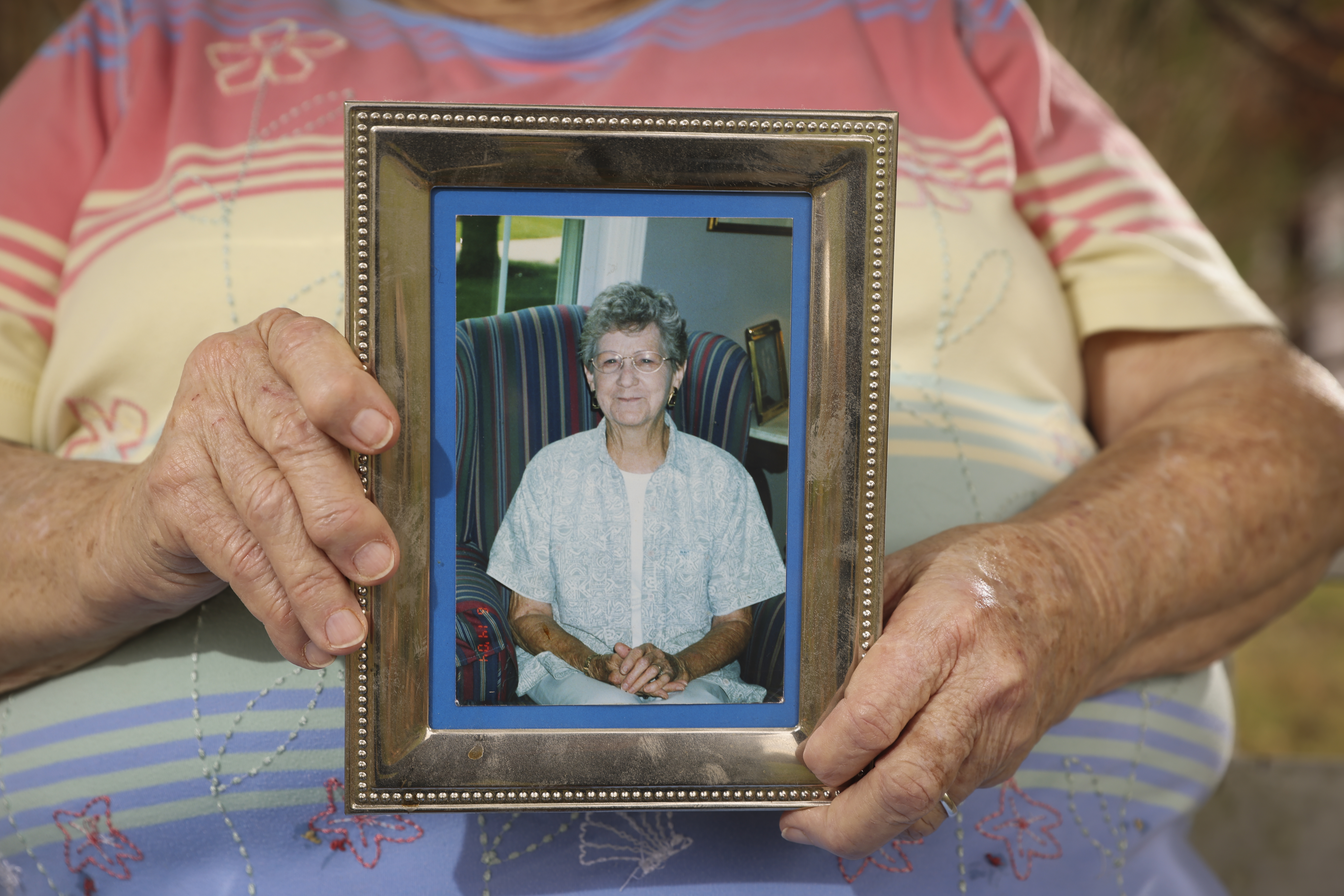 The Safety Net
The Amgen Safety Net Foundation was established in 2001 to provide medicines to qualifying residents of the United States and its territories. Since 2008, almost $11 billion worth of medicines have helped hundreds of thousands of patients, according to Blair Fields, president, Amgen Safety Net Foundation.
Under the program, Amgen's portfolio of medicines is available and qualifying includes income requirements based on household size and 500% of the Federal Poverty Level, which is $138,750 for a family of four.
Patients who qualify are enrolled up to 12 months and are able to re-apply each period. There are no fees for applying.
"Our mission is to serve patients in need and our commitment is to provide access to Amgen medicines to all qualifying patients at no cost," Fields said. "The team behind the scenes puts patients at the center of all we do. We believe in our mission and are passionate about the role we play in our patient's health journey."
Paris, who has been a qualifying patient under The Amgen Safety Net Foundation for a few years, said the impact of being in the program has been immeasurable.
"It changed my life," she said.
Old and New Traditions
For decades, the family had always gathered at the Paris house about an hour south of Louisville, Kentucky.
There were Lee Paris' three sons, her 10 grandchildren and nine great-grandchildren. There was her sister and their family. And, of course, up until she died in 2015, her mother. There was also her husband, who had spent much of his retirement years as a local school bus driver. She used to accompany him on those rides and watch over the younger ones sitting on the bus heading to school.
That was in addition to farming, where they raised pigs, chickens and grew most of their own food in the wide-open spaces of the Bluegrass State. They were active in their local church. Family ties were tight knit. A premium was placed on self-sufficiency.
When Thanksgiving rolled around and school went on break, leaving the bus parked out in front of the house, her husband would help with the set-up for the large family gathering that would arrive. And setting up with about two dozen people in the single-story home on the farm was no small task.
"He would get all the chairs out, the tables set and he was tall enough to reach the cabinets I couldn't," she said. "And he helped get the house clean and ready for everyone. He was a huge help."
But that all changed last year. In December 2020, they both had to be taken to the hospital after succumbing to Covid-19.
She came home. He didn't.
"He was on a ventilator and not in very good shape," she said. "We went back to the hospital, which was about an hour away and I remember they said he had already coded four times. When we went in, he was completely unresponsive and I just took his hand and I knew then, for all practical purposes, he was gone."
John Paris was 72 when he died – just days away from his birthday in January 2021.
She still feels some of the emptiness with him gone, even though the rest of her family provided some comfort as they came and held to the traditions they'd adhered to for years.
"The kids played games and, just like when my mother was older, the kids would put up the Christmas tree and decorate it for her. Everyone brings something to cook. My son likes the pumpkin pie – no nutmeg because nobody likes that – and the cranberry relish that was my mother's favorite. My oldest son makes my grandmother's recipe for her sweet potato casserole and one of my granddaughters will make the green bean casserole. And there's the Christmas punch, which everyone loves. Then, the day after, we would do what we call 're-run' when we serve it all up again."
But this year, they will do it all at her oldest son's house. Lee said even though it will be "different" to do it at another location, she's grateful to have her family around her.
"And the menu won't be changing, which I know would make everyone throw a fit," she said. "Some things are traditions because they work."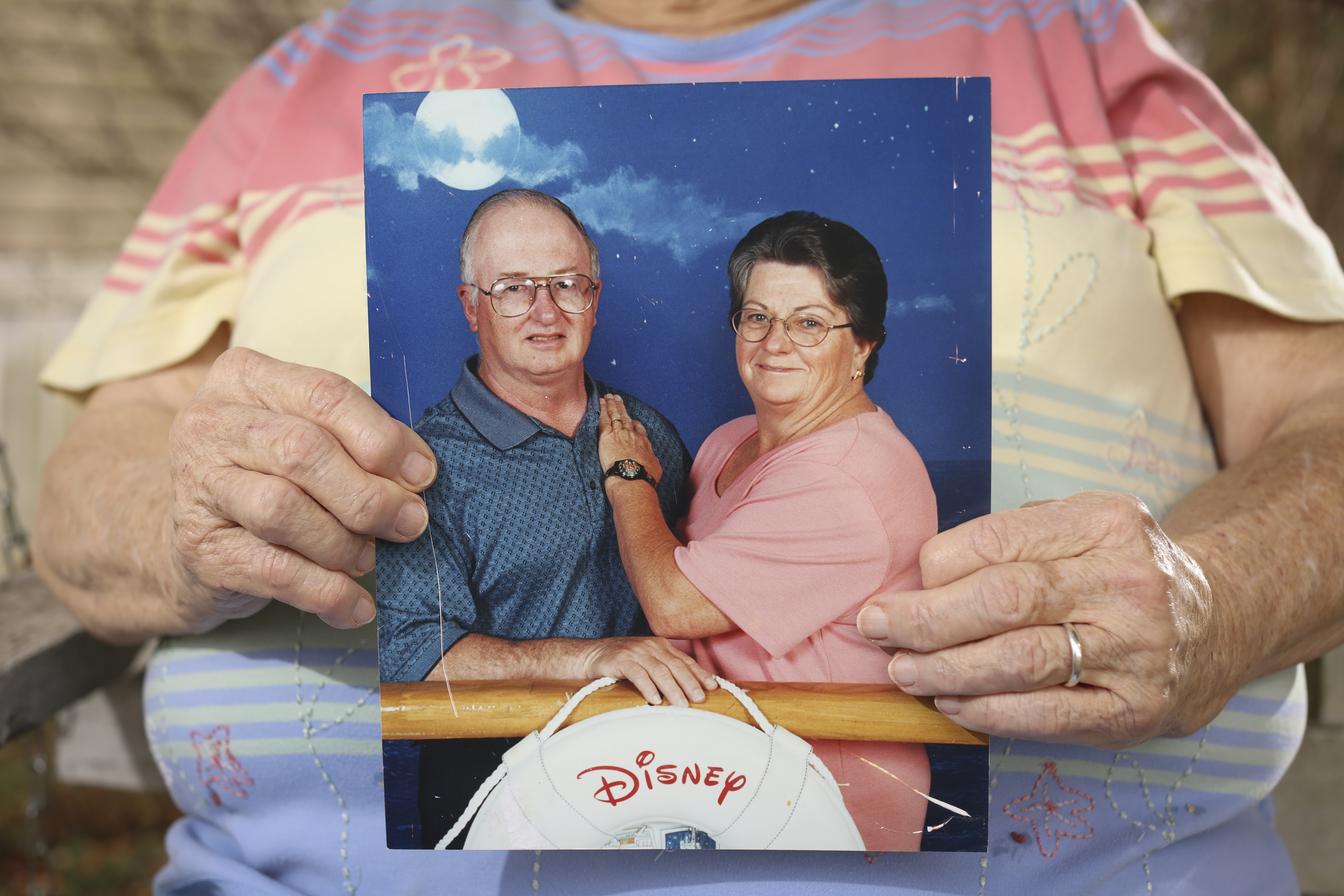 Less Stress, More Hope
Paris said her husband's death was a stressful time for her – the most stress she had felt since 2015. But this time, there was no external visibility of that stress.
She said her psoriasis hasn't flared up like it did a few years ago and she said her son, who is also battling the affliction, is seeking treatment as well from an area dermatologist.
This will be the second Christmas without her husband and the seventh one without her mother and, while she will always miss them, she is glad their memories live on in the things they left behind.
For her mother, there are the Christmas cookies she always made that were so popular, she helped her mom make them for her father's work – 88 dozen cookies, all decorated and 11 different kinds. There will also be the Christmas stockings her mother made, embroidered in sequins, hanging everywhere.
The physical reminder brings her peace and joy, knowing that making them brought her mother the same. The recipes she used, including one from an old World War II-era cookbook, are reminders of her presence, too.
As for her husband, she can still stand in the front yard and picture the school bus parked after the two of them had made the rounds of dropping children off on a two-hour loop and then having breakfast at a local restaurant at the same time each morning. She said she can still feel he is with her. After being married for 52 years and raising three children, she sees him every day in them.
"They are the greatest gift," she said. "He was the love of my life and I am forever grateful for that."