In every corner of the globe, there are untapped wells of potential – young minds brimming with curiosity and dreams larger than life. Yet, many of them face a reality that the necessary resources to nurture their scientific aspirations are just out of reach. Enter the Amgen Biotech Experience (ABE), a free science education program that has provided nearly a million students globally with hands-on biotech experiences. The lab program is now set to broaden its horizon with a substantial new $12.4 million investment.
A Chance Encounter with Destiny: Raul Lazaro's Journey
In the heart of Oxnard, California, a man of resilience and determination walks into a classroom, ready to inspire a fresh wave of scientists. Meet Raul Lazaro, a researcher from Amgen, whose life story defied the bounds set by his childhood as the son of migrant workers from Mexico.
Growing up, Lazaro was interested in science and art, however a career in those fields felt almost forbidden due to the societal expectations and financial constraints of his childhood. But his determination enabled him to carve out a path and step into the world of bioscience.
I wanted to engage with the Amgen Biotech Experience because it allowed me to give back. In some communities, you're told that your options are limited. You have a picture of a scientist in your head, and they don't look like you. They might not even look like someone you want to be — I definitely didn't think it was cool to try hard in school when I was a kid. With ABE, I get to go into classrooms and show students that I was wrong and show them how working in science can change your life.
—Raul Lazaro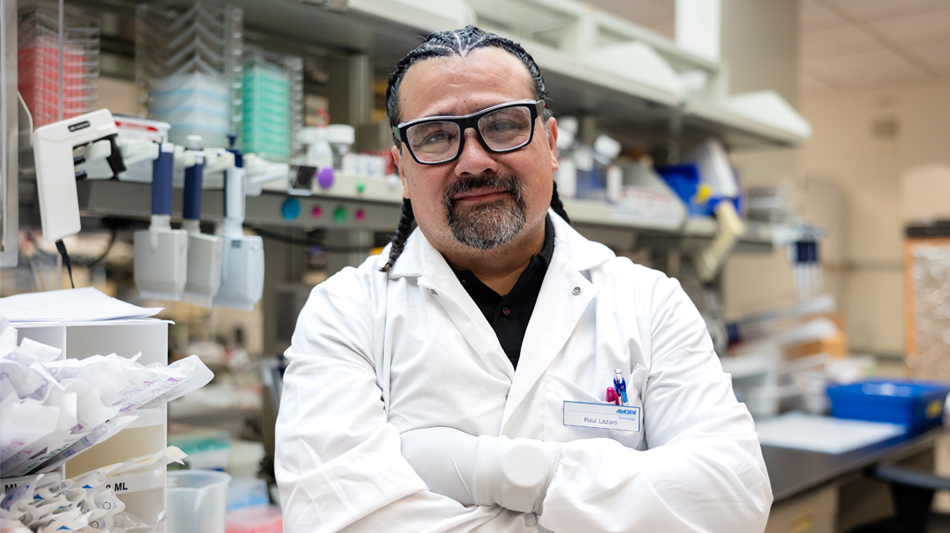 Today, as a volunteer with the ABE program, in front of a class brimming with potential at Rio Mesa High School in Oxnard, he shares not just his expertise but his story. He explains that his early venture into the world of science wasn't without its challenges; he faced disheartening experiences in a toxic work environment that doubted his potential, but he eventually found a nurturing community. He now works as a researcher at Amgen.
His story is not just about breaking barriers; it is about shattering stereotypes that often picture scientists in a rigid frame. Through his work with the Amgen Biotech Experience, Lazaro opens a window to a world that welcomes dreamers, inviting them to be part of a journey where curiosity meets opportunity, a world where trying hard is not just cool but a gateway to a future with ground-breaking discoveries and life-changing innovations.
The Catalyst for Change
But it doesn't stop there; teachers like Linda Ohlrich bear witness to the transformation in her students ignited by the ABE program and by Amgen volunteers like Raul that engage in the program. She describes the program as a powerful tool that has breathed life into her classroom, with students from diverse backgrounds finding themselves on an even playing field, participating in hands-on biotech lab experiments, and crucially seeing themselves in science.
The Amgen Biotech Experience has been such a powerful program for so many of my students over the years. In my Biology class, I have students from a diverse set of backgrounds. Several of them come from families that are living below the poverty line. When Raul visited my classroom, he was able to show them you can work in science regardless of where you come from; put a micropipette in your hand, and you never know where it will lead you. I'm grateful that ABE has given me the opportunity to work with people like Raul.
—Linda Ohlrich, teacher at Rio Mesa High School, Oxnard
Bridging Worlds with a $12.4M Investment
Today, the heartbeat of the program grows stronger with the Amgen Foundation announcing a fresh commitment of $12.4 million, increasing the total commitment to a staggering $50 million since 1991. The program, now in 24 regions in the U.S. and worldwide, is also set to expand to communities in Brazil, Mexico, and South Africa with this new phase, igniting the spark of scientific literacy in an additional 180,000 students globally over the next two years.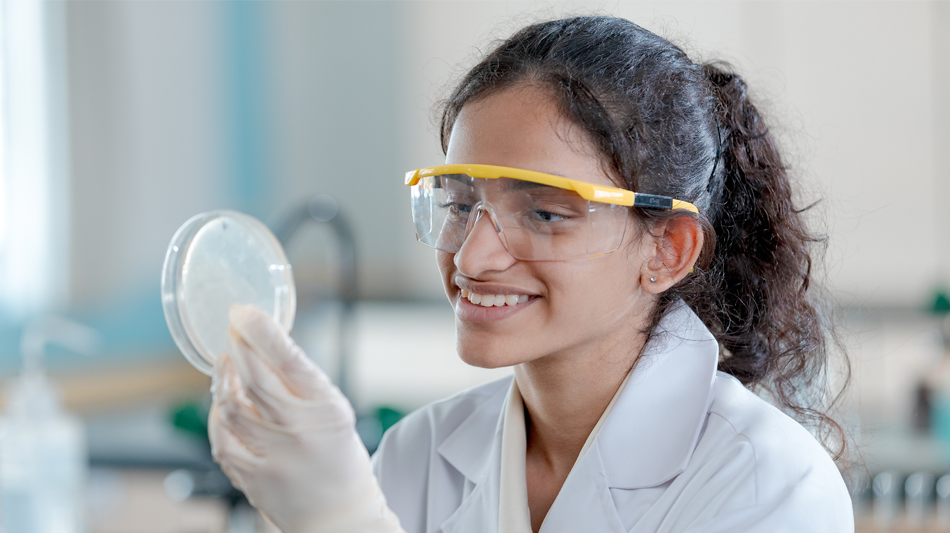 Supporting Tomorrow's Innovators
Looking ahead, Scott Heimlich, president of the Amgen Foundation, envisions a landscape where scientific literacy and a scientific career is possible for all. This vision is rooted in the 30-year legacy of the ABE program, a journey that has brought hands-on lab experiences to nearly 1 million students worldwide. In fact, what started as a collaboration between educators and Amgen scientists at one California high school next to Amgen's headquarters has been updated and evolved to engage students today from Tampa to Tokyo to Türkiye.
The road ahead is bright, with plans to deepen engagements in under-resourced communities across existing sites, offering a richer and new curriculum focused on the cutting-edge world of precision medicine. Through the ABE program, young minds are not just educated, they are empowered: ready to step into the future as the next generation of scientists, ready to change the world, one ground-breaking discovery at a time.
Learn more about the Amgen Biotech Experience program.