Sitting down to talk to Nifemi Adeoye, a 2023 Amgen Scholar from the University of Toronto cohort, you can sense her passion and enthusiasm. Adeoye begins with a statement that instantly resonates, "I don't believe it should be a privilege to understand the things that affect your life, and science affects everyone." This belief inspires her life and work.
Passionate about preventative care
Born in Lagos, Nigeria, Adeoye immigrated to Canada at the age of 3. "My personal experience has shown me how daunting and intimidating science and health information can be. I watched my parents battle some of the common health challenges many Black immigrants face. This was compounded by having to navigate a somewhat culturally insensitive healthcare system. As I got older, I noticed that my parents struggled to implement preventative healthcare practices into their busy schedules as they worked to become familiar with living in a new country. Both these experiences pushed me in the direction of using science to support and improve the quality of life of the people around me."
"I am passionate about preventative research and care, especially for women, children, and immigrant communities. My goal is to combine public health principles with epidemiological research to understand the interplay between maternal and child health within the scope of genetic and infectious diseases."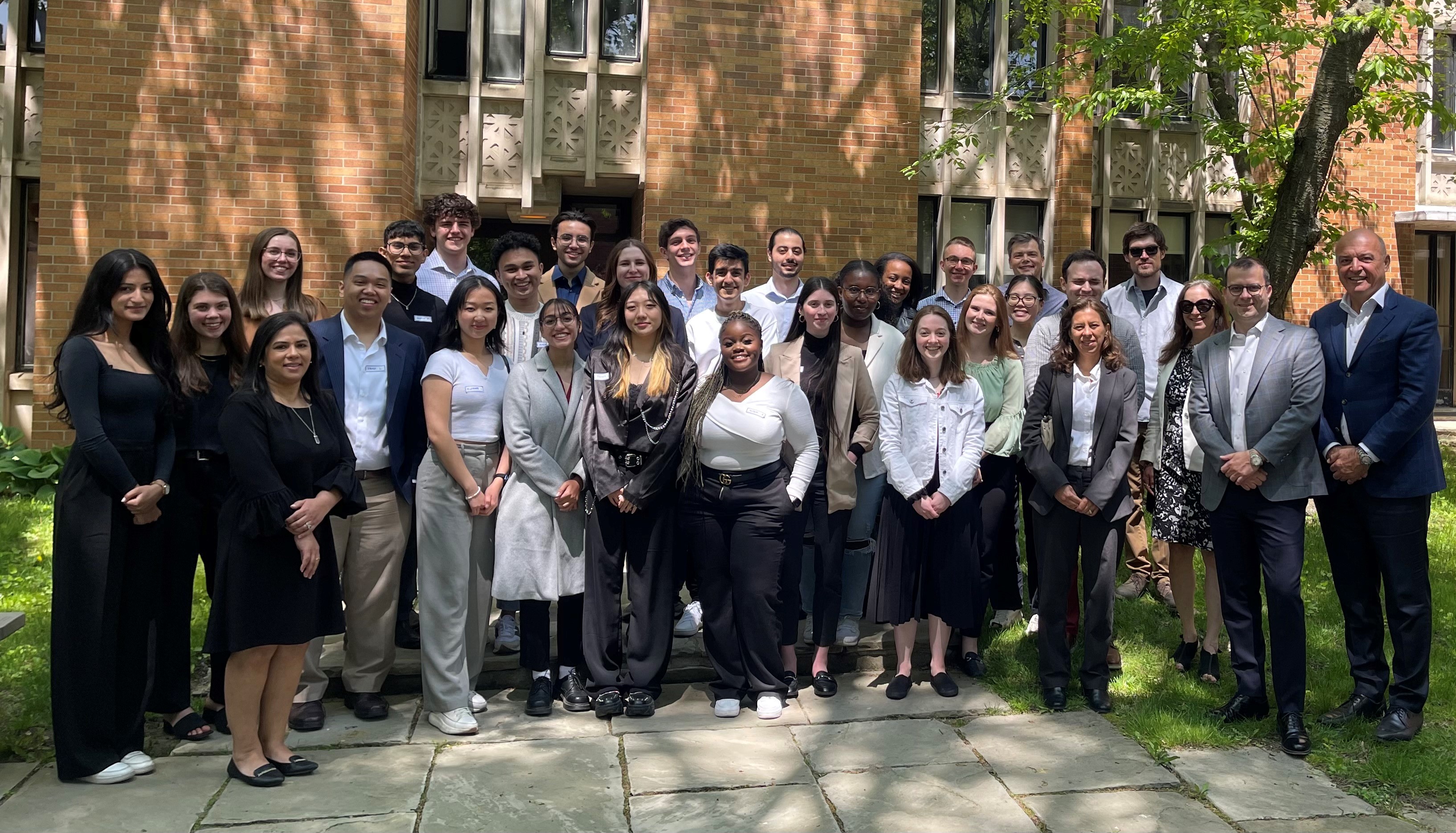 A worthwhile path
Currently a third-year student at Queen's University in Kingston, Ontario, Adeoye knows that her chosen path is challenging, yet despite the sleepless nights, the tears shed over midterms and the pressure of exams, her dedication to science never wanes. "At the end of the day, it'll be worth it if someone says, 'Wow, she helped me,'" she remarks with a determined glint in her eye.
Adeoye warmly describes her summer as an Amgen Scholar, speaking about the hours in the lab, the camaraderie with other participants and the joy of enhancing her knowledge in a new area. She recalls the support of mentors and the exchange of ideas with peers as well as her cohort's travels to California for the North American Symposium, which this year was held in July at UCLA.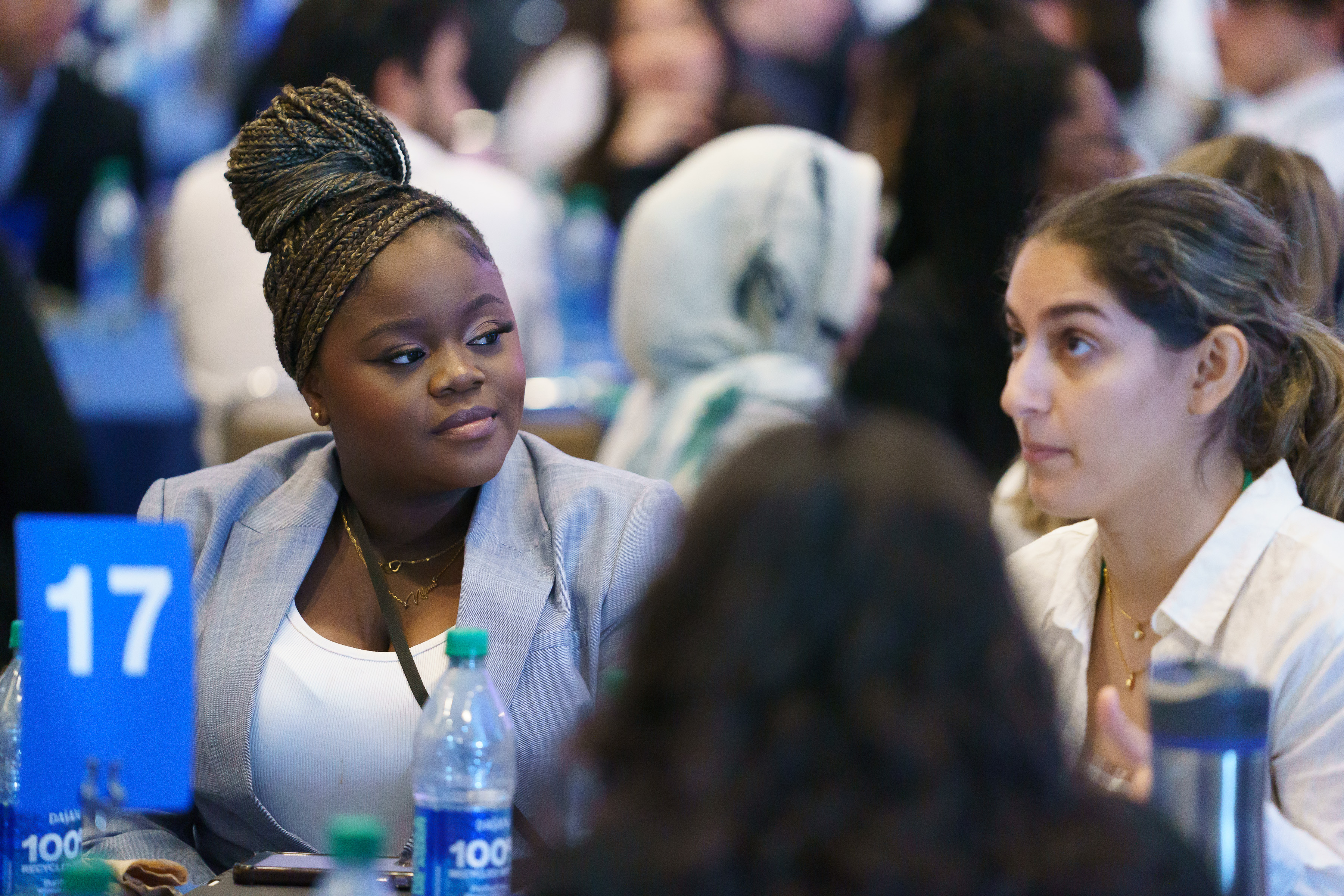 Shoot your shot
However, Adeoye's journey isn't just about fulfilling her own personal curiosity. She emphasizes the importance of changing perceptions, of showing her ethnic community that there is a role for them in science. "Immigrants typically experience a lack of social connection and understanding of how the system in areas like education and health operates. This makes it difficult for kids like me to access opportunities. I didn't have the benefit of a science role model within my family or have the opportunity to listen to other people's experiences.
"A year ago, I wasn't even aware of the Amgen Scholars Program. I discovered the opportunity through a program targeted at underrepresented youth called the Community of Support based out of the University of Toronto. I was worried I wouldn't get in, but I took the leap and applied." It's a decision that has brought her on the experience of a lifetime. "My advice to anyone considering applying is to believe in yourself and go for it – shoot your shot, right?" She relives the excitement of the moment she called her parents to tell them that she had been accepted onto the Amgen Scholars Program.
Diverse interests and different voices
Our conversation takes a different turn when she mentions her interest in movies, makeup and cooking. Adeoye is in demand on campus as a makeup artist and loves helping friends find the right color palette to suit their skin tone. She also enjoys cooking with her family and regularly posts movie reviews. It's a reminder that behind the diligent scientist is a young woman with diverse interests and a busy life outside of the lab.
Throughout, a recurring theme emerges: the human side of science. Adeoye emphasizes the importance of showcasing the multifaceted lives of scientists. They aren't just figures buried in research; they're individuals with stories, passions and experiences that transcend their profession.
As Adeoye says, "Different perspectives are so important in science. Science needs people from diverse backgrounds, different walks of life, so they can share their perspectives and have a say in how we shape research. For example, I volunteer on the Youth Advisory Council of the Canadian Institutes of Health Research, which allows me to share my youth and community views on proposed funding initiatives."