Mothers play vital roles in many facets of society—roles that don't always get the recognition they deserve. Support for working moms, and for the families of Amgen's workforce, has long been part of the company's DNA. Early into the history of Amgen, for instance, a childcare facility was set up at the company's headquarters, now known as Camp Amgen, to accommodate working parents. For decades, the company has offered a wide range of family-oriented benefits, everything from parental leave to counseling services for college admissions.
That support has grown even wider since the COVID-19 pandemic, which caused millions of women to either lose their jobs or leave the workforce. An article published by The Pew Charitable Trusts in September 2020, reported that mothers were three times more likely than fathers to lose their jobs in the pandemic. And while, by February 2022, male workers had regained all the jobs they lost in the previous two years, more than 1 million women had yet to return to the workforce, according to analysis from the National Women's Law Center.
We've all been impacted by the pandemic. As a company, we have taken deliberate action to create flexibility and address the wellbeing of our staff and their families.
— Derek Miller, Amgen's senior vice president of Human Resources
This Mother's Day, Amgen recognizes the contributions of mothers everywhere by chronicling the stories of five women who share the challenges they have faced as parents and caregivers.
Leaders Embracing a Supportive Culture
Karin Jarperud (pictured above), country director for Amgen in Sweden, worried about taking maternity leave when her third child was born. With two older kids and a new baby, Jarperud had a lot on her mind on top of a demanding role at work. "The job of leading one of Amgen's affiliates comes with big responsibilities, both to the staff and for our patients in Sweden," she explains. "But the strong support that I received from my manager around my maternity leave, and also support from his manager, was outstanding."
A colleague stepped in as acting country director while Jarperud was away, and she says his willingness to take on that additional responsibility gave her the opportunity to fully focus on her new baby and to get settled as a family with a new member.
"I am truly thankful for the trust that we built between us and the effort that he put into the role during my leave, not to mention that each and every member of the Swedish Management Team took on additional responsibility during my absence," she says. "I am grateful to work for a company where you truly can take the time off and focus on your family fully even if you have a role with a high level of responsibility."
From College Prep to Caregiving Support
As a mother to twins who were navigating the college application process, Tanya Towns, a senior manager in Operations for Amgen, also found herself providing caregiving support for her mother-in-law. In both cases, the robust package of benefits available to her through Amgen provided much needed guidance at times when she wasn't sure where else to turn.
"The college prep assistance I was able to get for my kids not only helped them through the complex application process, but it also enabled them to land scholarships for the programs they were aiming for," Towns says. "Not long after, my mother-in-law with Alzheimer's wound up getting COVID, which accelerated her dementia, requiring us to become her primary caregivers."
She says the elder care support she found in Amgen's benefits catalog was invaluable in providing resources and advice when dealing with Medicare, finding a local neurologist and getting a live-in nurse, while also retrofitting their house, when time was of the essence. She also took advantage of much needed mental health support for herself through Amgen's benefits.
"With work, stress, COVID and all these life changes, I was also able to meet with a counselor who could do virtual sessions and give me a safe space to admit that this isn't what I thought I'd be dealing with at this point in my life," Towns recalls. "And the flexibility I got from team and my managers helped me get through at a time when work-life balance was truly impossible."
Flexibility for Working Mothers
When the COVID-19 pandemic reached Japan, Eriko Takechi, a supply chain manager in Amgen's JAPAC region, found herself working full time and managing her 9- and 7-year-old daughters at home, largely on her own, as her husband's employer didn't offer the flexibility for him to be home as well.
Amgen's move to flexible work arrangements for most office-based roles during the pandemic provided Takechi the flexibility she needed to manage working and parenting from home simultaneously. Amgen's new "virtual-first" approach, known as FlexSpace, has since become the primary way of working for many staff, providing flexibility and work-life balance.
"I sometimes felt the pressure and loneliness of having to raise our children by myself while working," Takechi says. "Since Amgen has provided an opportunity to realize the importance of work-life balance and is willing to introduce flexible work, I no longer feel that way."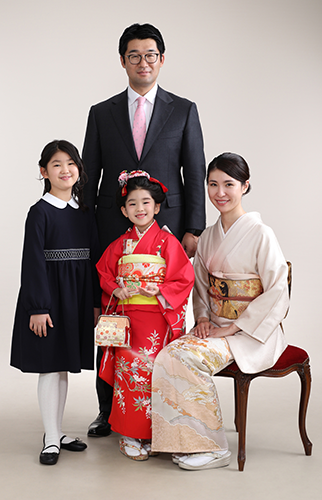 Benefits Befitting Multigenerational Challenges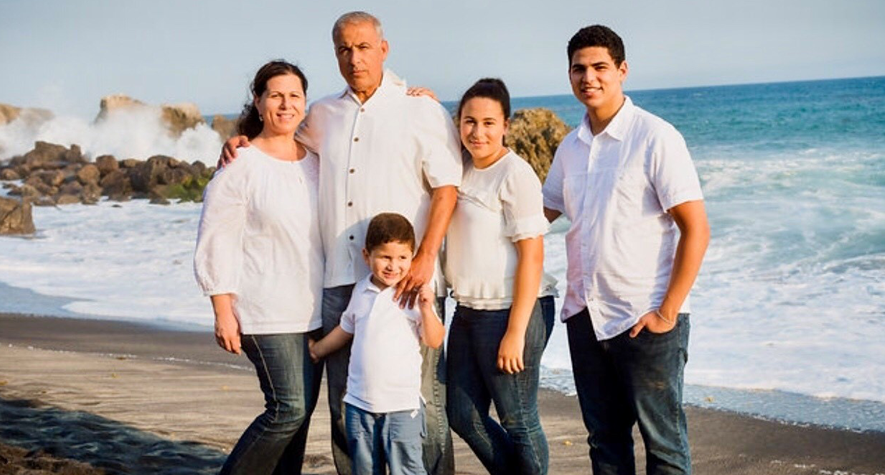 Nada Obeid, executive director, Value and Access (U.S.), credits Amgen's family friendly culture, as well as her own mother, for her success as both a high-profile executive and a mother of three children, including a six-year-old and two college-age children.
"My mom has been instrumental in helping me throughout my 25-year career—she has always been here for all of us," Obeid says. "But now the roles have been reversed, and the whole family, including the kids, are now paying it forward by helping take care of my mom."
Obeid also appreciates the family-oriented benefits Amgen provides, not just for parents with young children, but also for older, college-age kids and beyond. "The college coaching benefits have been so helpful during what is a really stressful time, with all the college applications, financial-aid requirements, and even writing their college essays—all things I probably would have been assisting with if I didn't have that support," she says. "My son who is already in college was even able to get resume assistance as he starts preparing for his own career in healthcare."
Obeid says the culture of support at Amgen, along with the host of benefits available to her and her family, make it possible to support multiple generations in one household. "I don't ever feel inhibited about taking time to visit a college or stepping away from work to take my mom to the doctor," Obeid says. "From senior leadership to my own team, I feel like putting family first is welcomed, encouraged and simply part of our culture, especially since COVID, and as a leader of a large team, I try to make sure I'm providing that support as well."
Managing New Motherhood in a Pandemic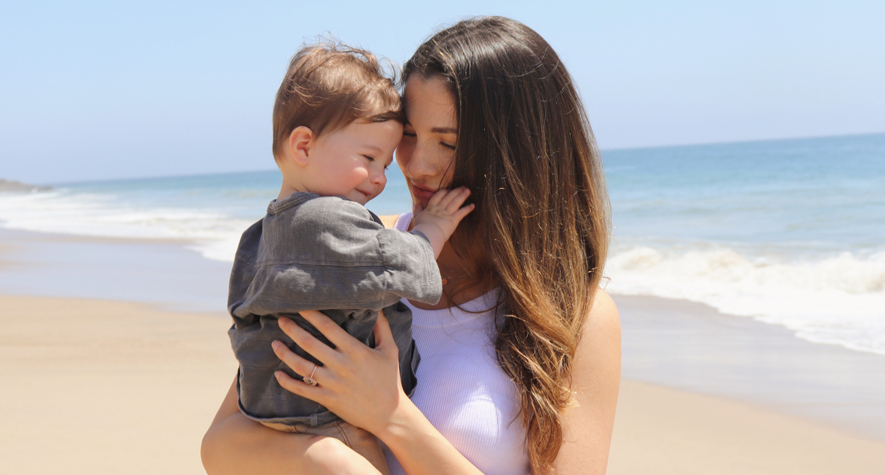 Jessica Gottmer, manager in Corporate Affairs at Amgen, was one of many women who found themselves having a new baby in the midst of a global pandemic, which added additional layers of stress to the experience of having a first child.
"Not only were we having a baby in a pandemic, but it was also a more challenging pregnancy because I was diagnosed with hyperemesis gravidarum," Gottmer says. "Without Amgen's support and the flexibility to work from home, I'm pretty certain I would have had to go on disability."
Gottmer was also able to take maternity leave after her son was born—Amgen offers leave not only for mothers, but also for fathers and all new parents, as part of the company's long-standing culture of support for working families.
"I'm a mom first, and I'm grateful Amgen not only accepts that but encourages me to prioritize what matters most in my life—I love that it's common to join calls and hear 'I just dropped my kids off at school,'" Gottmer says. "After having time to completely disconnect and be present with my new little one, it was stressful to think of how I'd be able to strike a balance. But the flexibility I have to work remotely and arrange childcare from home brought me a lot of relief. I get to connect with amazing colleagues doing work I love, and it doesn't hurt that I get to sneak in some peak-a-boo between meetings."