It was recently announced that the Amgen Foundation has more than doubled its commitment to LabXchange, a free virtual science education platform.
"Everyone needs science, and to address the challenges of our world, science needs everyone. That's why I'm thrilled to announce the Amgen Foundation is committing an additional $30 million to LabXchange over the next three years," said Eduardo Cetlin, President of the Amgen Foundation.
"LabXchange is an online science education platform that provides science learning opportunities for students and educators worldwide. Personally, I am proud of this continued partnership with the LabXchange team at Harvard University, as it aligns with our values so closely. Together, we are inspiring future generations to transform the world through science. I know I'm not alone in my excitement for the future of this partnership."
Here are eight ways that this additional $30 million commitment will advance science education as communicated through leaders and educators who support this effort.
---
1. Supporting a healthy society
Judy Gawlik Brown


Chairperson of Amgen Foundation, SVP of Amgen Corporate Affairs
"Health is only truly equal when everyone can experience the benefits of science, from access to life-saving medicines to free, high-quality science education. The Amgen Foundation's work to provide free, high-quality science education worldwide is an integral part of our commitment to society and an important element of Amgen's ESG strategy. Through our partnerships, we are promoting health literacy through science education, and fostering the training and education of future problem solvers who will make our world a better, healthier place."
---
2. Inspiring future generations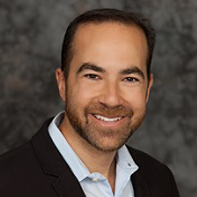 Scott Heimlich


Vice President, Amgen Foundation
"This is not just about inspiring the next generation of scientists. This is about doing so at scale. It's about placing a powerful and free tool in the hands of educators across the world, allowing them to customize science lessons to meet the needs of their students. It's about young people everywhere seeing themselves in science. This went from bold idea to prototype to reality in a few short years – and has already touched millions worldwide. We're just getting started."
---
3. Speaking the language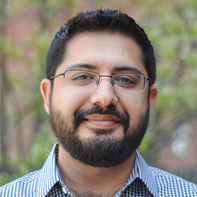 Gaurav Vazirani


LabXchange Managing Director
"Education depends on comprehension. The more clearly you can convey instruction, the better your students can learn. For me, that's a big reason why this collaboration with the Amgen Foundation is so important. It allows us to reach students in their native language. Right now, LabXchange offers instruction in 14 languages. Over the next three years, we plan on adding content in up to 30 languages. With each language we add, we improve access to world-class science instruction for eager students around the globe."
---
4. Supporting science teachers globally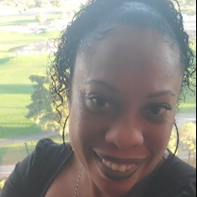 Urlette Reyes


High School Science Teacher
"LabXchange was created to be a global classroom for students who are passionate about science - and classrooms need teachers. With the Amgen Foundation grant, we are building a teacher ambassador network that will provide vetted resources, professional development and networking opportunities to science instructors. When teachers have the tools and training they need, they make life-changing impacts on their students."
---
5. Engaging diverse perspectives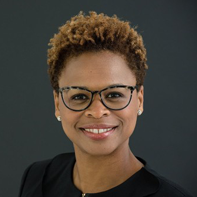 Tamika Jean Baptiste


Vice President and Chief Diversity Officer
"Did you know of the 616 Nobel Laureates in science, only 19 are women, with just one being a woman of color? Our commitment to LabXchange will go a long way toward addressing inequality and representation in STEM. We will launch our teacher ambassador network, increase mentorship opportunities, and expand our collaboration with HBCUs (Historically Black Colleges and Universities), developing content that addresses racial inequities in STEM, education and healthcare. Broadening our network allows us to engage more perspectives on how to best educate students of all backgrounds and support teachers."
---
6. Expanding accessibility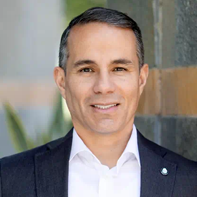 Esteban Santos


Amgen Foundation Board Member, EVP, Operations Amgen
"I believe education is a key to success and the Amgen Foundation is helping make STEM education as accessible as possible. Through our support of LabXchange, we are addressing barriers to access head-on. Materials are digital, free-of-charge, and available to anyone, anywhere with even a dial-up connection. The platform has garnered 20 million users in just two years, and with this funding we will be able to dramatically increase the platform's reach."
---
7. Personalizing the learning experience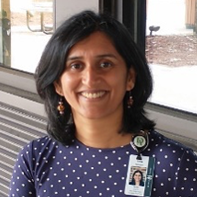 Uma Mahajan


Upper School Science Instructor, Durham Academy
"One of the biggest priorities for me as a teacher is to make sure my students have access to classroom resources that fit their learning methods. LabXchange allows me to differentiate my teaching methods and resources based on their needs. I already can modify curriculum so that it is unique to my students, plus offer students virtual labs. The additional funding will go a long way toward helping us meet students where they are, shape their critical thinking skills, and guide them as they take on the science challenges of the future."
---
8. Providing best-in-class high-quality resources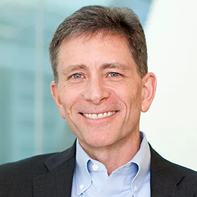 David Reese


Amgen Foundation Board Member, EVP, Research and Development Amgen
"I am thrilled to see LabXchange and the Amgen Foundation working with over 140 organizations, including Howard Hughes Medical Institute and Khan Academy to create a robust collection of high-quality, curated resources anyone can access. We currently offer over 16,000 resources and with our commitment, LabXchange will be expanding content to include data science, biotechnology, and climate change to ensure our future scientific leaders are prepared to face the toughest challenges."
---
In just the two years since launch, LabXchange has already reached 20 million users and had tremendous impact on the way we learn. With this commitment LabXchange will take huge strides towards reaching 50 million users by 2025.
Our partnership with LabXchange is paving the way for a better future for us all. Visit LabXchange.org to learn more.
To learn more about the Amgen Foundation's work, visit www.AmgenFoundation.org