There were the long commutes in the car, often in heavy traffic, as Will Murphy burned through podcasts, audiobooks and music.
"The commute would eat up three or four hours out of my day," he said. "And there are only so many podcasts you can listen to."
Murphy joined Amgen in January of 2020 after leaving his human resources business partner job at Netflix. It was his second go-around at Amgen and this time he chose to stay and live near Venice Beach, where he and his wife had chosen to settle after going through a series of moves prior.
The long drive, he hoped, wouldn't last long and he believed Amgen would eventually allow him to work from home a few days a week.
Then the global pandemic hit in March 2020. Remote working became the norm. Suddenly, the time he'd been spending in the car was being put to more productive use, including a long-time focus on health and fitness as a personal trainer. As the pandemic continued, vaccines came online and companies began to have people return to offices, Amgen did what he hoped they'd do: Empowered him to continue to work as a flex commuter.
"By removing that commute, I've been able to leverage that time not just from a professional aspect, but it's allowed me to reinvest in my family and my health, too," Murphy said. "Adopting the flexible model was one key reason to stay."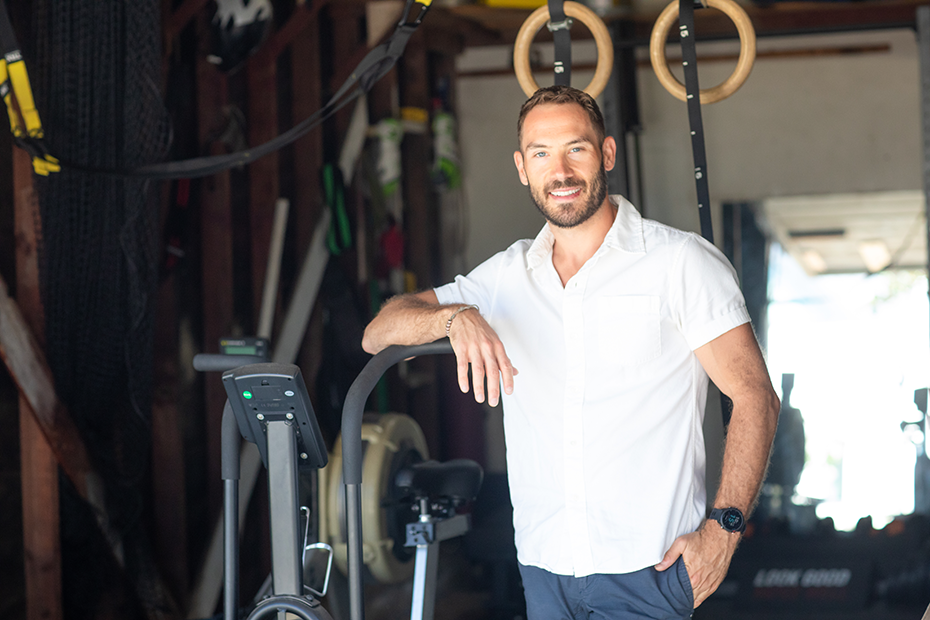 The Great Resignation
The global pandemic upended the workplace in ways not seen in decades.
Private and publicly-held companies grappled with vaccination requirements, mask requirements and more.
It also led to workers re-evaluating their priorities and companies learning to try and meet those employees who had seen, through remote working, a better balance in their lives.
According to a recent internal survey at Amgen, 91% of people said they are happy the company made a decision to have a more flexible work model and 84% agreed that FlexSpace is a competitive advantage for Amgen to attract and retain talent. In addition, another 84% surveyed said they are more likely to remain at Amgen with the flexibility offered by FlexSpace.
The survey also showed that 85% of those asked has a favorable response to the statement "I have what I need to be productive while working in FlexSpace." That response was a 9% increase from the December survey.
Derek Miller, senior vice president of Human Resources at Amgen, said the company's FlexSpace Program has had several positive effects on attracting and retaining employees at the biotech company.
"Our FlexSpace program has enabled us to reach talent that was previously inaccessible due to their location while simultaneously creating additional opportunities for growth for our existing workforce," Miller said. "Over the past two years, we've listened as our workforce has asked for that flexibility. While we will continue to test and learn, FlexSpace has enabled us to retain existing staff that are seeking a more flexible workplace."
Companies that offer flexibility and create a better work-life balance engender goodwill and a sense of reciprocity between the employee and the company.
Finding the Balance
Emma Booth, global head of Business Process and Insights, at Amgen, has been with the company since 2008 and saw the stress brought about by the pandemic soon after it exploded in early 2020.
She said everyone on her team was trying to adjust to working from home and find balance in their life. Booth even found herself struggling to find balance and learning how to find time to care for herself.
Her husband, she said, was a rescue worker and she said he always told her that it was important to take care of yourself first, so you can help take care of others. Booth used to think that was selfish, but she learned that it actually had value.
So, she started running for charity. She'd always been a runner, but she decided to take time in her day to incorporate it into her routine. Booth said the company was supportive of her – not by knowing she was running, but by trusting her to get her work done. And she did the same with her team.
"I realized it was important to have that break and that healthy space and just being in that moment," Booth said. "I encouraged my team to do the same – to find something that was for them during the day. Knowing the company provides that kind of flexibility is inspiring, but it also appeals to a new generation of workers who are tech savvy and can get work done efficiently while having time to live a life."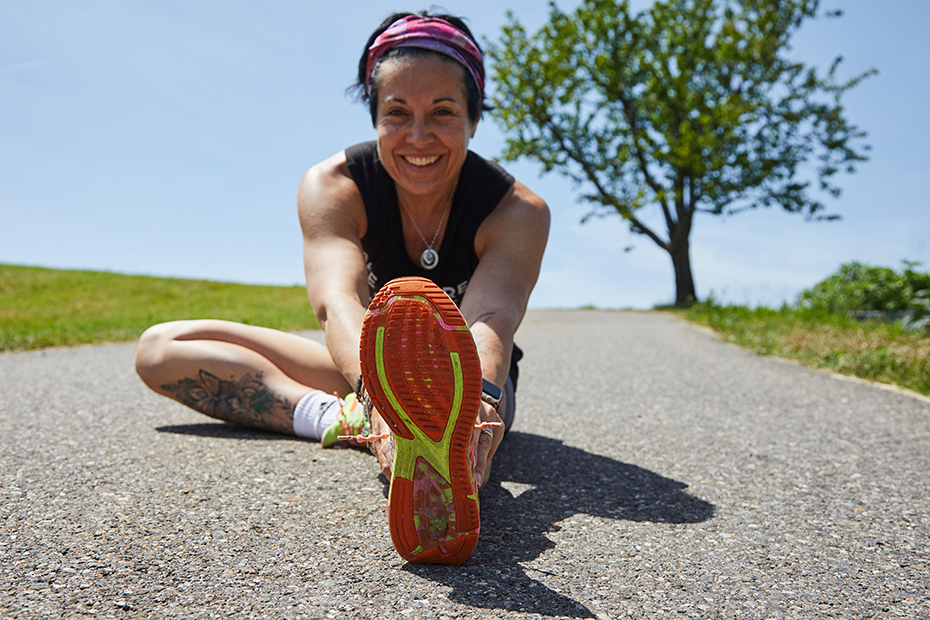 Sharing Values
While work-life balance was also a key factor for Ellen Monticello, executive director of Commercial Business Development to want to stay at Amgen through The Great Resignation, it was also the support she said she felt when it came to her life outside of her job.
She has been with Amgen for about 10 years, with a three-year break, and said remote working has been helpful while she engages in helping to train service dogs that will eventually go out into the world and assist disabled people.
The current service dog she's training, Sandra, is mid-way through the process. Monticello said being able to work at home and take time to work with Sandra has made for a richer life experience.
Others have also found the culture of Amgen one that overlaps with their shared values.
Patrick McGlothan, director in Global Strategic Sourcing, said he's been with Amgen for five years and the climate is completely different to the culture where he worked before. That environment, he said, was more cutthroat and there was a robotic track of success that left people like him feeling burned out and weary.
He said the mission of focusing on patients at Amgen translated to a people-first atmosphere that had the opposite effect of his previous employer, which he said was a "road warrior, never stop" mantra.
"What Amgen has done is create an environment that, in some ways, made you want to work harder because they put the patients and employees front-and-center," McGlothan said. "I felt like what I was doing was working to help people and the company was also flexible – if you needed to start at 11 or 12 – they gave me that kind of flexibility."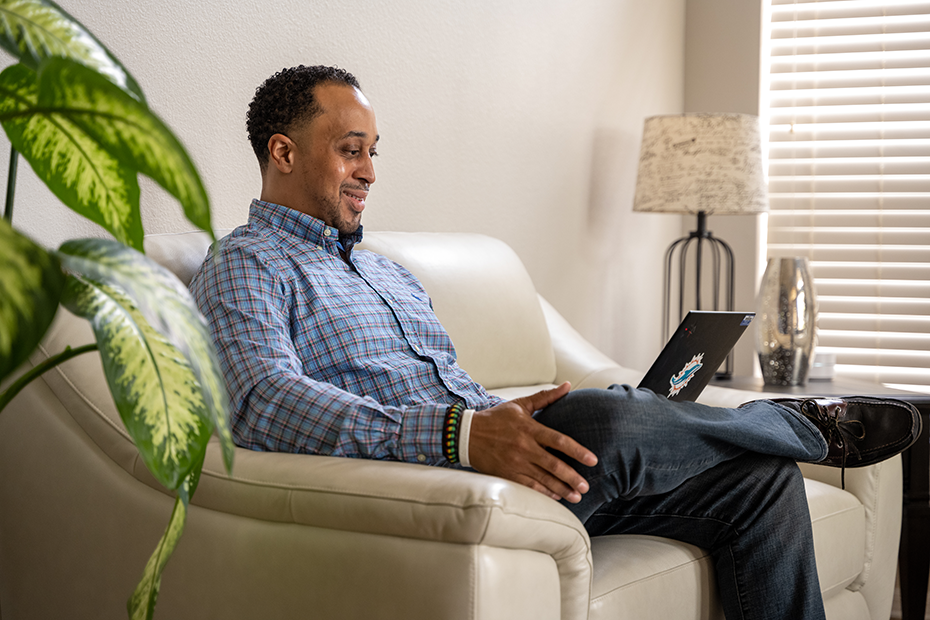 New Challenges
According to a Pew Research report released this year, 45% of those surveyed cited a lack of flexibility about when to put in hours as a reason why they left a job.
Brian Tharpe, who has been with Amgen for 33 years, said while he has appreciated the flexible workspace option, he also simply enjoys the daily challenges and constant learning that comes with his job.
As a Corporate Engineering senior manager for the commission and qualification program based at the company's manufacturing site in Puerto Rico, Tharpe said he has always felt challenged by new opportunities. Those opportunities have led him to move all over the United States and work in different sites, including Colorado and California.
That excitement of new challenges, he said, has kept him with the company.
"In every career as long as mine, you could be subject to the lull – the chance to look around and think, should I get out?" Tharpe said. "But there is a trust thing; I trust there are always going to be new, challenging things on the horizon. Now we have new facilities coming to Ohio and North Carolina and, well it just keeps coming. I want to be there for it."