At the height of the COVID-19 pandemic, businesses were shuttered, and many of their owners were suffering devastating financial losses. The losses were especially heavy for many small and diverse business owners. Yet for some, there was hope, and even greater success, amid the turmoil due in part to corporations like Amgen, which see sourcing business to small and diverse suppliers as both a social and business imperative.
Late last year, Amgen launched ambitious Environmental, Social and Governance (ESG) goals defined by four pillars: Healthy People, Healthy Planet, Healthy Society and A Healthy Amgen. Through the Healthy Society pillar, Amgen has strengthened its commitment to better supporting communities, including through the Supplier Diversity Program.
In 2020, Amgen publicly committed to double its spend with diverse-owned suppliers and to triple its spend with Black-owned suppliers by the end of 2023. And while the company is well on its way to delivering on this commitment, it is also considering a long-term strategy to enable sustainable growth in spend with small and diverse-owned suppliers.
"Leaders at Amgen understand that one of the best ways to support diversity and benefit underrepresented communities is to provide inclusive economic opportunities to small and diverse-owned companies along with supporting resources to ensure their success in the long run," said Michelle Younghouse, vice president, Chief Procurement Officer. "Through our Supplier Diversity Program, we are actively investing in the development of small and diverse suppliers, and we are seeing encouraging success."
Helping diverse suppliers succeed through strategic partnerships
Cathy Langham and Leah Brown are two women in very different industries who credit Amgen's Supplier Diversity Program with helping them grow their companies and achieve success. Both illustrate Amgen's commitment to investing in the development of small and diverse-owned suppliers through capacity building and strategic partnerships.
"Amgen is a top priority for us," said Langham, who opened two trucking and air freight franchises three years after graduating from college. A few years after that, in 1988, she opened her own business, Langham Logistics, a woman-owned business enterprise (WBE), with the goal of becoming a recognized leader in providing custom solutions to businesses with transportation, logistics, warehousing or other supply-chain challenges. As the president and CEO of Langham Logistics, she oversees nearly 200 employees in distribution centers across the country.
When Langham Logistics initially started working with Amgen, the company was only handling shipments out of Amgen's U.S. headquarters in Thousand Oaks, California—but because of the company's high performance, reliability and customer service, Amgen expanded Langham's scope to include shipments out of Amgen Rhode Island and Amgen's Louisville, Kentucky Distribution Center. In 2019, Amgen further expanded its business with Langham to include external warehousing.
As part of Amgen's business continuity plan, Langham opened a cold storage warehouse that offers air-conditioned space, control-room temp space, a chill room and frozen space. The 150,000-square-foot warehouse in Arizona was opened during the pandemic. "Amgen wanted a location within hours of Thousand Oaks, and I think being able to deliver the space on time and on budget really proved to them how committed we are to being great partners and to doing whatever we can to meet their needs," said Langham.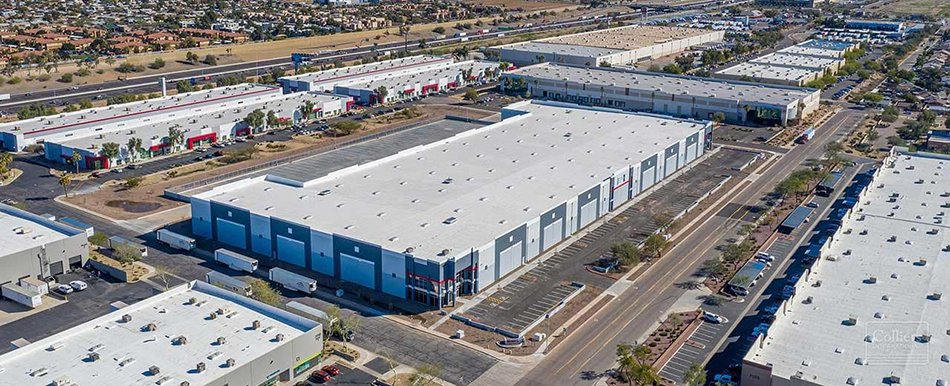 Langham's warehouse is one of only a few across state lines that can not only store pharma products, but is also certified to test and inspect the products, allowing for more efficient operations.
"Previously, Amgen would receive the products, and store them while they did the testing and inspection," said Langham. "Now, we can receive products directly and handle the quality inspections and testing. It's more efficient for Amgen, and it's a big win for us."
In fact, Amgen's investment to scale business with Langham Logistics has resulted in an approximately 60% increase in spend between 2019 and 2021, which continues to grow in 2022. "The depth of the partnership, the trust and loyalty and culture of Amgen—they feel like a true team partner, and I am very excited to see where things go," said Langham.
"Langham has demonstrated themselves to be true partners. Cathy and her team don't just provide logistic services, they help us find solutions to ensure supply," said Paul Gianini III, a senior strategic souring manager.
Bringing diverse suppliers into R&D
Another diverse supplier helping to find business solutions for Amgen is Leah Brown, CEO of Acnos Pharma. As Amgen explores opportunities to invest in the growth of diverse suppliers in areas such as R&D, where it has historically been more challenging to identify small or diverse-owned suppliers, Brown and her company are filling that niche.
Through Amgen's outreach efforts with external Supplier Diversity councils and organizations such as Diversity Alliance for Science, which is focused on the development of small and diverse-owned suppliers specifically within the life science industry, Amgen identified Acnos Pharma, a Black woman-owned business enterprise (MBE/WBE).
Brown first worked with Amgen through her previous company, a contract research organization (CRO) that specialized in managing critical clinical trials and was one of a handful of certified woman and minority-owned firms that provided full-service clinical trials support. Brown was impressed and inspired by her experience working with Amgen. So, in 2019, when she and a partner launched Acnos Pharma, a business providing comparator drugs for clinical trials, she reached out to Amgen again.
"We source medications from around the world," said Brown, "but we're obviously not the only ones doing this. This is a highly competitive business, but Amgen was willing to give us an opportunity to prove ourselves among the many other competitors we have out there."
Where Brown said Acnos differentiates itself is with communication and documentation. "We've worked hard to build Amgen's trust and respect, and I think our openness and thoroughness are part of what helped us earn our first million-dollar order with Amgen."
That order was a big moment for Acnos, and Brown, and it's one that she continues to build on. Acnos has been able to expand beyond sourcing oncology drugs, an expansion that came at the height of the pandemic. "COVID actually helped our business," said Brown, "Pharma companies increased clinical trials, which meant an increased need for comparators, and we were able to meet those needs."
Brown credits Amgen's entrepreneurial culture with giving her the confidence to pursue new avenues within her business. "Amgen is a tough nut to crack," she said, "but if you perform, they stick with you."
The feelings are mutual. "It's gratifying to see our diverse-owned suppliers succeed and to see the impact the Supplier Diversity Program is having on their businesses," said Younghouse. "Our work is not done. I'm looking forward to adding more small and diverse-owned suppliers, working collaboratively across our diversity focused organizations, and to seeing more success stories."
Please see our Supplier Diversity page to learn more about the Supplier Diversity Program at Amgen.